Roofing Systems from Elevated Commercial Roofing
TPO Single-Ply Thermoplastic Systems
TPO single-ply thermoplastic systems are one of the most favored roofing types due to high fire, chemical, and wind resistance. Composed of a lightweight material that reflects UV rays and has a high-temperature tolerance, TPO systems are well known for being cost-effective, recyclable, and energy efficient. Elevated Commercial Roofing uses GAF TPO Materials because the products are top rated in the industry. Elevated Roofing is a Master GAF Commercial Roofer.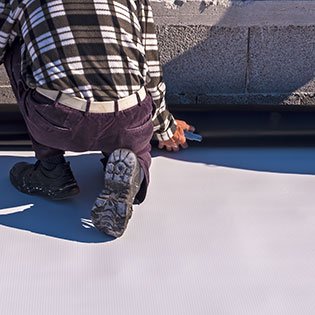 PVC Thermoplastic Roof Membrane
PVC thermoplastic roof membranes are an easily installable, lightweight material that is highly effective at reflecting UV rays and is highly resistant to heat, chemicals, wind, and moisture. PVC membranes have high standards of long-term performance under the harshest conditions. Elevated Commercial Roofing uses Duro-Last Roofing materials. Elevated Roofing is an Elite Roofer with an average 98 score (out of 100)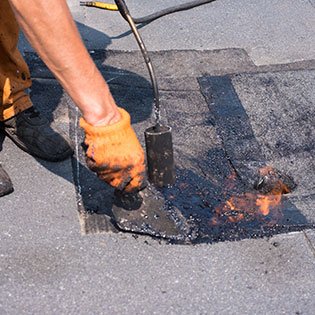 Modified Bitumen Roofing Systems
Modified bitumen roofs (MBR), commonly known as "torch-down" roofs, are an ideal solution for flat roofs and low-sloping roofing systems. MBR roofs create a durable surface through applied layers of fiberglass-based asphalt sheeting. This type of roofing system is known for its durability and strength, which decreases the event of cracks, damage, and issues from weather elements.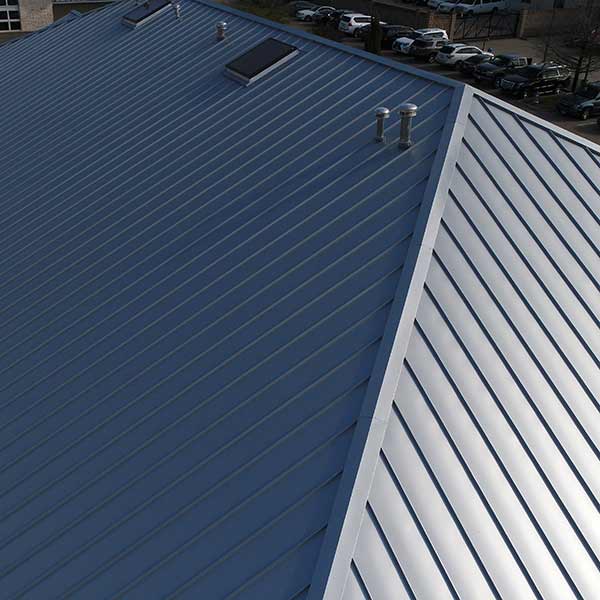 Metal Panel Roofing Systems
Metal panel roofing systems are highly flexible due to their availability in different metals including aluminum, copper, stainless steel, coated galvanized steel and tin. Low-maintenance and energy-efficient, metal is one of the most popular roofing materials.
Elevated Commercial Roofing can install many different types of metal roofs, including R-panel, standing seam, stone coated, metal roof coatings and painted. The cost of metal panel roofing systems can greatly vary depending on the material type.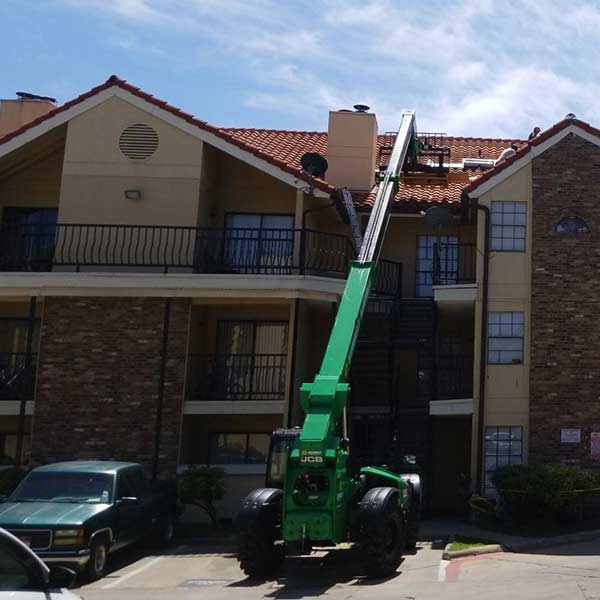 Tile Roofing Systems
Tile Roofing Systems are a popular choice for many commercial properties. Concrete and clay roof tiles are extremely durable and provide one of the longest track records of performance compared to other roofing materials. Tiles are manufactured in many styles, allowing for the ultimate combination of aesthetics and performance.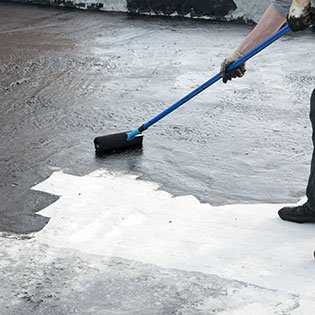 Liquid Applied Coating Roofing Systems
Liquid Applied Coatings are formulated to protect roofs from the damaging effects of weather and the environment, such as UV light, excessive water and wind without the need for tear-offs or new insulation. Roof coatings are designed for protecting and extending the useful service life of existing roof coverings, such as BUR, metal, modified bitumen, and single ply membranes.
These coatings are easily applied and an ideal choice for properties in a confined urban space or that are subject to restricted use of hot asphalt or heat welding. GAF TPO Materials for their being the top rated in the industry. Elevated Roofing is a Master GAF Commercial Roofer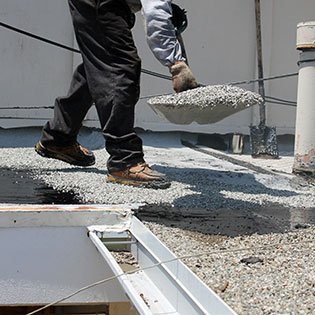 Built-Up – Asphalt & Gravel Roofing Systems
Built-up roofing is a trusted and reliable method of installing flat roofs and low-slope roofs. These roofing systems are composed of multiple surfacing material layers, such as hot asphalt or gravel. The material layers act as waterproofing, and the number of layers can vary to meet cost and durability requirements. Elevated Commercial Roofing is very experienced in working with BUR's, but does not install new ones due to many superior alternatives.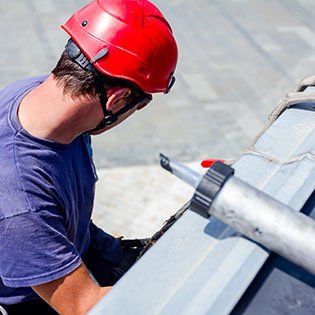 EPDM (Ethylene Propylene Diene Terpolymer) Roofing Systems
EPDM thermoset roof systems are commonly referred to as rubber roofing and are composed of a lightweight material that typically makes installation easier than other commercial roof types. These roofing systems offer long-lasting durability at a cost-efficient price. Elevated Commercial Roofing is very experienced in working with EPDM, but does not install new ones due to many superior alternatives. Installing a black roof in Texas is not a very good idea